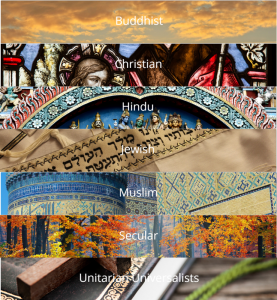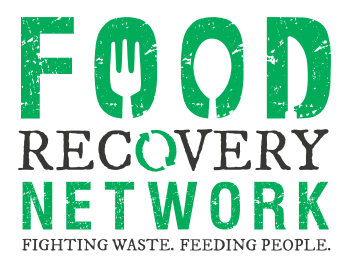 Food Recovery Network is asking you to share the below information with students on your campus as well as those you're connected with on other campuses nationwide.  We're asking that they share it with their faith leaders on campus and back home.
Food Waste Weekend is a special nationwide event will enable clergy of any faith to do a sermon on ending food waste to help their congregants better understand the problem, what their faith tradition says about it, and how they can reduce it in their own lives.   It will extend the impact of the important work Food Recovery Network does.
Since many clergy and faith organizations plan their themes or sermons well in advance, the sooner information is shared, the better the chance it will get on their schedule for September 21-23, 2018.
---
Food Waste Weekend, an education/awareness program of AmpleHarvest.org, will have millions of people nationwide learning about food waste and solutions from their own faith leader in countless house of worship nationwide.  Ready to go material is available for Christian, Jewish, Muslim, Buddhist, Hindu and Unitarian-Universalist congregations.  There is even material for non-sectarian spiritual leaders.
Suggested Steps (#2 is the most impactful one)
We suggest that you first visit www.FoodWasteWeekend.org/me to get some background information on the issue of food waste and hunger.
Identify people and organizations of influence in the faith community – people you know and those you know of. Of particular value will be those faith organizations that have a hierarchical structure that allows you to reach one person within that structure who in turn can forward information to all of the clergy in that community.  Then download a Buddhist / Christian / Hindu / Jewish / Muslim / Unitarian-Universalists letter along with the applicable flier under promotional material below, and send it to the people you found. Feel free to modify it as you see fit.  We'd love it if you would cc: FoodWasteWeekend@AmpleHarvest.org.  If you prefer to reach out by phone and want an AmpleHarvest.org staffer to join you, we'd be more than happy.
Please also distribute it to your entire network. Don't forget any high school and college communities you work with!
If you blog, please feel free to write a piece in your own words.
You may want to also attach the press announcement.
A social media campaign with the hashtag #FoodWasteWeekend will be promoting the event. You can use your own messaging or these samples. Please contact jamie@AmpleHarvest.org with any questions or suggestions regarding social media.

TWITTER

Join @ampleharvest.org and clergy across the nation for #FoodWasteWeekend September 21-23. Sermons, curriculum, and more at FoodWasteWeekend.org
Clergy of all faiths and @ampleharvest team up for #FoodWasteWeekend September 21-23. Invite your faith leaders to join foodwasteweekend.org
Imagine every house of worship addressing #hunger and #foodwaste on one weekend across the globe. Join @ampleharvest for #FoodWasteWeekend FoodWasteWeekend.org
Have a #foodwasteweekend in your house of worship this September 21-23 with @ampleharvest resources at foodwasteweekend.org

FACEBOOK

We're joining @AmpleHarvest for this year's #FoodWasteWeekend. Mark your calendars for September 21-23, 2018. Download faith-based resources and join the conversation at FoodWasteWeekend.org
Let's fight food waste and hunger this September in our houses of worship. Join @AmpleHarvest for #FoodWasteWeekend. Everything you need to get started is at FoodWasteWeekend.org
Clergy of all faiths are joining @AmpleHarvest for #FoodWasteWeekend September 21-23. Faith communities across the nation will address hunger AND food waste during their times of worship, religious school programs and evening programs. Learn more at FoodWasteWeekend.org

PROMOTIONAL MATERIAL

Clergy flyer (click on name to start download) Buddhist / Christian / Hindu / Jewish / Muslim / Secular/ Unitarian-Universalists
Congregant poster (click on name to start download) Buddhist / Christian / Hindu / Jewish / Muslim / Secular/ Unitarian-Universalists
Generic flier
In two weeks, we suggest you follow this with a more
general email
to your network. You might also want to direct them to the
FAQ
for Food Waste Weekend.Please note that if there are any requests by the media for an interview, feel free to reach out to gary@AmpleHarvest.org. He'll even put on a jacket and tie if needed.
We have a goal.
We want to have 30,000 clergy, 10%  of the nations total, participating.
It's big and its audacious.  And it will make a huge difference in the future of the nation.
We have faith in that.
Thank you again for your help.